About
McGov.co.uk is the webspace of Dr Andrew McGovern a medical doctor currently working in Exeter, England as Research Fellow at the University of Exeter and within the Royal Devon and Exeter NHS hospital. He also holds an honorary clinical researcher position at the University of Surrey. See below for publications:
Latest
15 Sep 2017 - Diabetes care publication describing type 3c diabetes (diabetes of the exocrine pancreas):
Woodmansey C, McGovern AP, McCullough KA, Whyte MB, Munro NM, Correa AC, Gatenby PAC, Jones S, de Lusignan S. Incidence, Demographics, and Clinical Characteristics of Diabetes of the Exocrine Pancreas (Type 3c): A Retrospective Cohort Study. Diabetes Care, (2017) [Epub adhead of print]. doi:10.2337/dc17-0542. PMID: 28860126
15 Mar 2017 - Great success at Diabetes UK:
Our research team at Surrey have had great success at Diabetes UK this year with a presentation seven posters, and three research award nominations. Unfortunately no prizes this year however! Full list of presented work below:
16 Mar 2016 - Latest research on medication persistence to be presented at the American Diabetes Association conference:
Our latest work in diabetes has been to look at predictors of medication persistence in people with type 2 diabetes. Shorter persistence is associated with worse glycaemic control and poorer outcomes. We found that ethnicity is a major predictor of the duration of persistence and this work has been accepted for an oral presentation at the American Diabetes Association conference later this year:

4 Feb 2016 - Infection rates in older people with diabetes are higher with worse glycaemic control:
In a research letter accepted for publication in the Lancet Diabetes and Endocrinology we describe the impact of worsening glycaemic control on infection rates of pneumonia, urinary tract infections and skin and soft tissue infections. This is particularly important as many of the recent diabetes guidelines suggest relaxation of glycaemic targets in selected elderly people as the micro and macro vascular risks are lower in this group. However care must be taken as this may lead to increased susceptibility to potentially life-threatening infections.

14 Jan 2015 - Dapagliflozin in clinical practice:
This latest analysis looks at the effectiveness of dapagliflozin in clincal trials compared to clincal practice. It looks like efficacy and effectiveness are comparable but the side effect profile is (unsurprisingly perhaps) slighly worse in clinical practice. Some secondary analyses are due to be presented at this years Diabetes UK professional conference (details below) - here we look at the interesting interaction between dapagliflozin and GLP-1 agonists:
Oral number: A6
Presenting author: A P McGovern
Date of presentation: Wednesday 11 March 2015
Time of presentation: 12.00 to 12.15(including 5m discussion time)
Session location: Rooms 14-15
Session name: Complications and responses to therapy

07 Mar 2014 - Research presented at Diabetes UK professional conference 2014 Liverpool:
Our latest research demonstrates that people with mental health problems and diabetes have their diabetes well looked after in primary care. In fact people with depression and diabetes had better screening of their average blood sugar levels (HbA1c testing) and better monitoring of their kidney function than those without mental illness. This is in contrast to previous research that suggests people with mental illness are less likely to engage with healthcare services. Full details in the conference abstract and poster.

08 Jan 2014 -Back from Ghana and new publication:
My fiancee Luci and I are back from our four month trip to BMC hospital in Ghana. It was a long hard trip with lots of highs and lows but we made it back safely and hopefully we have made a small difference to the people we treated. We are also hoping to start analysing some data we collected on malaria in children in the area. In addition this month's edition of the British Journal of General Practice contains our finished article on gestational diabetes follow-up in England. Short version here.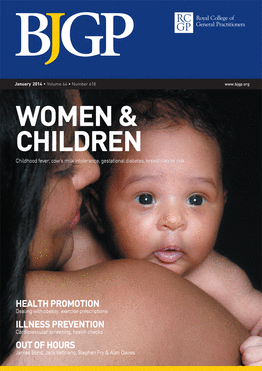 McGovern A, Butler L, Jones S, van Vlymen J, Sadek K, Munro N, Carr H, de Lusignan S. Diabetes screening after gestational diabetes in England: A quantitative retrospective cohort study. BJGP (2014). 64(618):e17-e23.
26 Jun 2013 - Research presented at international conference:
I was able to present the following research on behalf of the Clinical Informatics Research Group at the 73 Scientific Sessions of the American Diabetes Association in Chicago:
Peripheral Sensory Neuropathy is a Predictor of Mortality in People with Diabetes.


17 Jun 2013 - New publications:
With lots of hard work both the Clinical Informatics Research Group (Surrey University) and haematology research team (Brighton and Sussex Medical School) have had publications accepted (pdf links to follow here when available):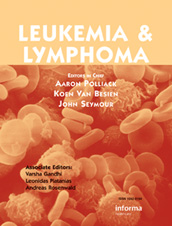 K.E. Bisling , J.N. Brewin , A.P. McGovern , G.A. Horne , T. Rider , H.J. Stewart , B.H. Ramsahoye , T.J. Chevassut. DNMT3A Mutations at the R882 hotspot are only found in the major clones of Acute Myeloid Leukemia. Leukemia & Lymphoma (Posted online on June 7, 2013)

AP McGovern, B Rusholme, S Jones, JN van Vlymen, H Liyanage, H Gallagher, CRV Tomson, K Khunti, K Harris, S de Lusignan. Association of chronic kidney disease (CKD) and failure to monitor renal function with adverse outcomes in people with diabetes: A primary care cohort study. BMC Nephrology (editorially accepted)
15 Mar 2013 - Research hits the press:


Some of the results of our investigation into gestational diabetes follow-up at the University of Surrey has made it into the press: Nursing Times.net, WebMD, onmedica, University of Surrey.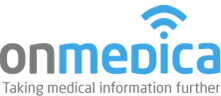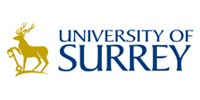 20 Feb 2013 - Ghana Visit:
From August - December this year I am going to Ghana with my partner who is also a junior doctor to work at the Baptist Medical Center. We are currently raising money to spend on vital medical supplies for the hospital which we will take with us in August. If you feel you can help then please contribute via this page. All donations will be gratefully received. Many thanks to everyone who has already donated or who has pledged to donate funds.
I will post a list of all the equipment these funds have helped us to buy here in August. Here are some pictures from my last visit to the hospital (as a medical student three years ago):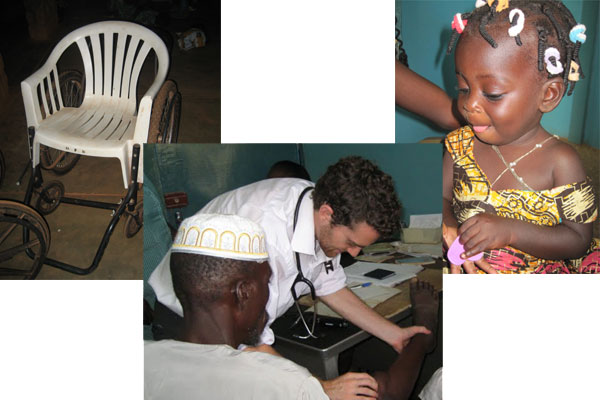 01 Feb 2013 - Diabetes UK presentations:


At the Clinical Informatics research group we have had great results with our diabetes research this year and have succeeded in getting two oral presentations and a poster into the highly regarded Diabetes UK Professional Conference. The conference which takes place this year in Manchester (13 – 15 March) is one of the largest healthcare conferences in the UK and covers a wide range of scientific and clinical themes related to diabetes care. We will be presenting data on the clinical management of diabetes in primary care; the relationship of diabetes, kidney disease, and hypertension; and the quality of primary care follow-up for women who have developed diabetes during pregnancy. More information here or full article on the University of Surrey website.

20 Jan 2013 - BRIGHTblood.org.uk:

I have taken on the role as website manager and designer of the official website for the Brighton haematology service www.brightblood.org.uk which is now available!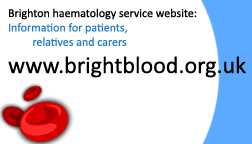 Main pages
Site links